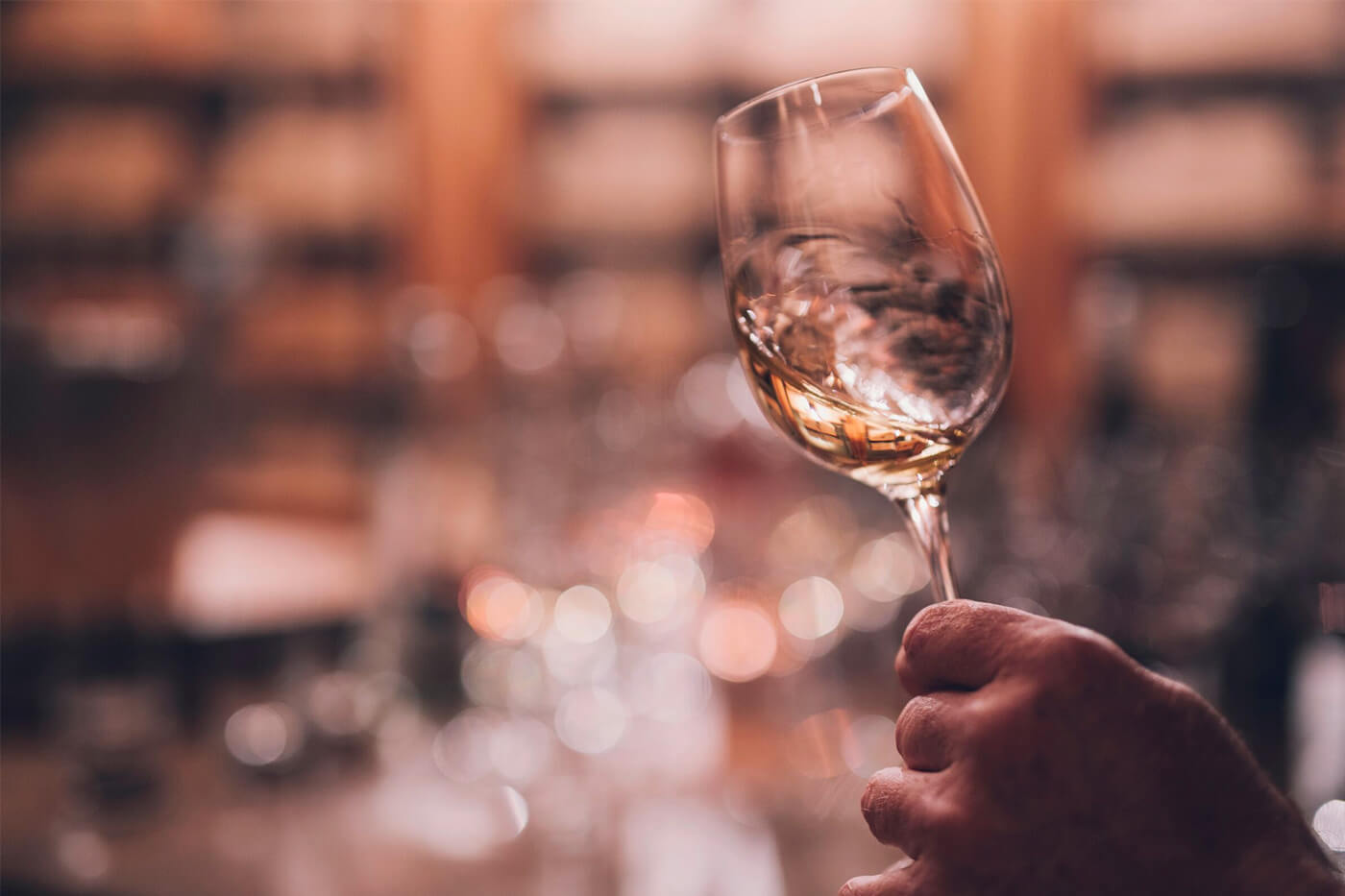 Varieties
In 2007, the first Syrah and Chardonnay vines were planted at The Landing, producing our first vintage in 2010. Since then, Sangiovese, Pinot Gris, Montepulciano, Malbec, Cabernet Franc and Merlot have been added.

Since 2010, The Landing has produced vintages of Chardonnay, Syrah, Pinot Gris, Rosé and Port, winning numerous awards and receiving significant accolades from respected wine critics.

A vineyard extension started in 2022 added a further 10 acres of Chardonnay and Syrah as well as some exciting additional varieties.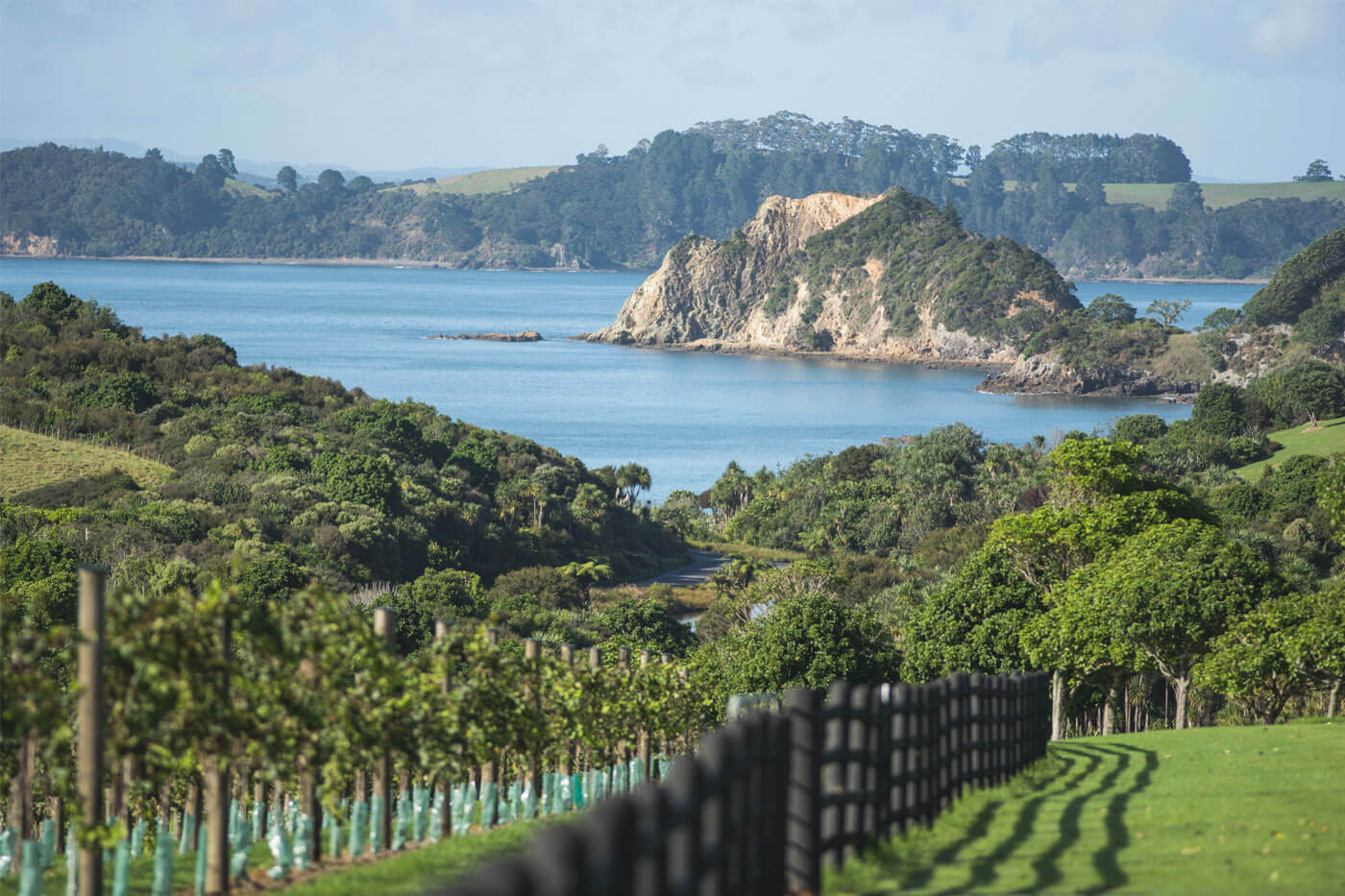 Region
When it comes to wine, The Landing has put Northland on the map. The warm and exposed costal climate creates an intensity and complexity of flavor that winemaker, Ben Byrne shapes with a light touch into beautifully balanced wines.

The Landing's vineyard is sited in a protective cradle of hills, enjoying a sheltered aspect. Through the long, balmy days of summer, sea breezes off Rangihoua Bay keep the vines dry as their roots tunnel deep into the undulating clay and sandstone soils for groundwater, drawing up minerals that give our wines complexity.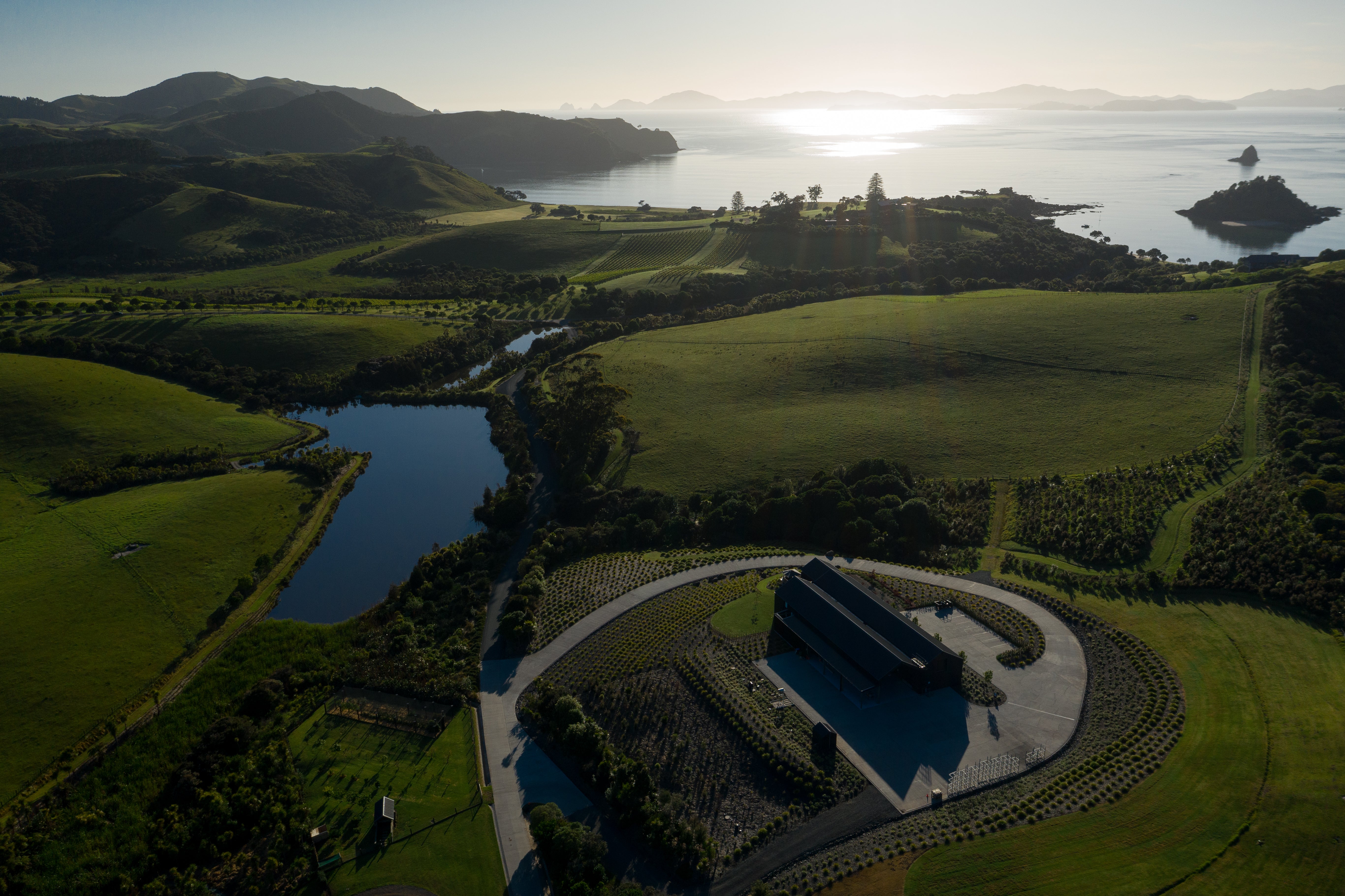 Winery
The best place to experience The Landing wines is, of course, at The Landing's own winery, which opened in 2019.

Designed by Cheshire Architects, the simple, graceful building takes a cue from traditional Māori architectural forms, with a welcoming porch entrance and peaked roof.

All our grapes are estate grown, pressed, fermented, and barrel-aged on-site. Our Tasting Room cellar door is open and available for small-group visits by prior arrangement.
Explore Wines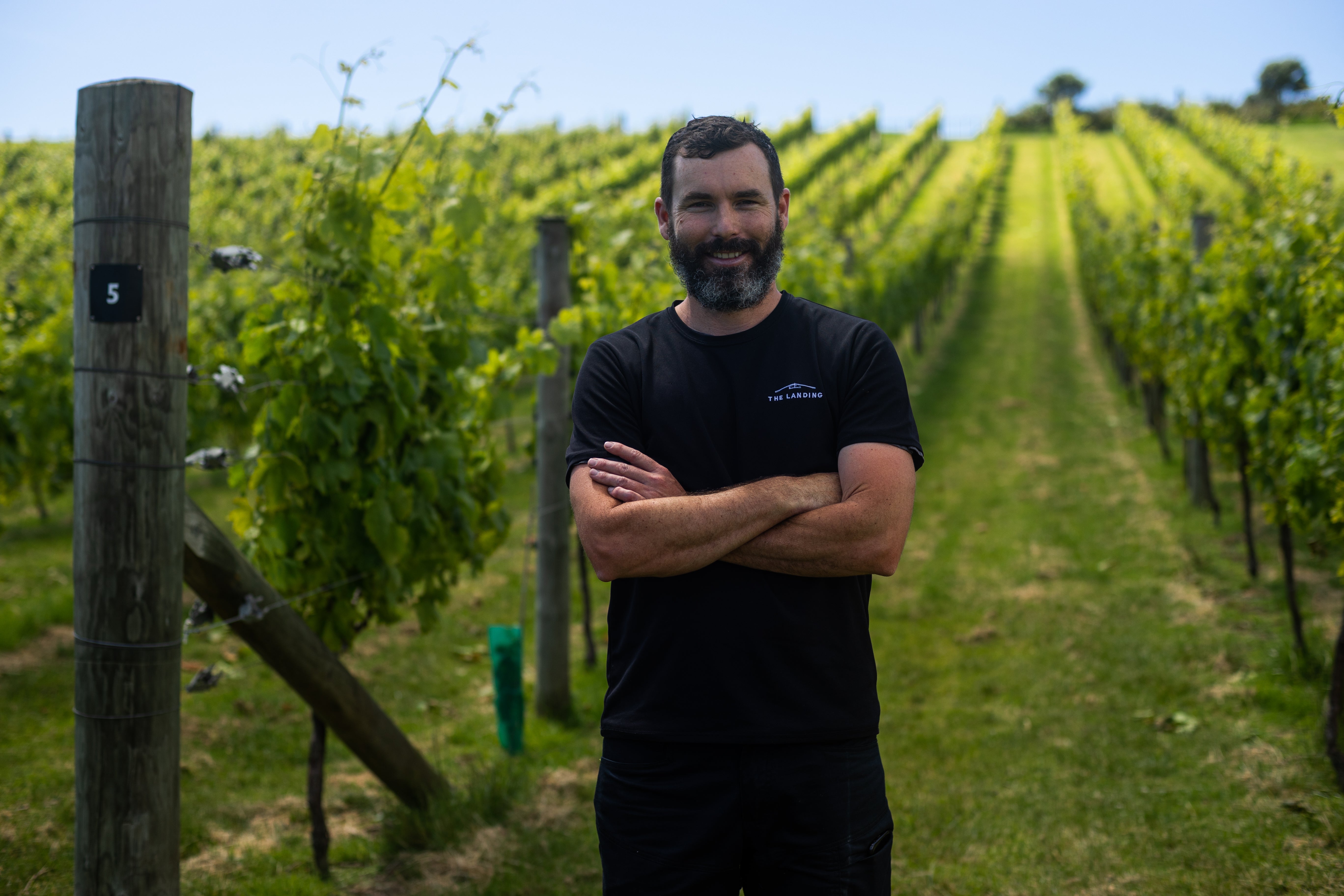 WINEMAKER & VITICULTURALIST
Ben Byrne
Northland born and bred, Ben Byrne joined The Landing in 2019 and has established himself in New Zealand's wine industry as a sensitive and artistic winemaker with the ability to craft complex and distinctive wines. After completing a degree in viticulture and oenology from Lincoln University, he gained experience in Australia and California before returning to New Zealand to work under award-winning winemaker Rod MacIvor at Marsden Estate while nurturing his own label, Byrne Wines.

At Marsden Estate, Ben first encountered The Landing wine, which was being made there at the time. Ben worked on every vintage from 2012 onwards, getting to know the fruit, and when The Landing's own winery drew close to completion in 2019, he joined The Landing team as head winemaker, having had input into the design of the new building.

Ben's winemaking style is led by the grapes, season by season, using a light hand to "see what the fruit is telling us". He enjoys working at a boutique label where he can guide the wines through every step of the winemaking process from the ground up. This responsive approach coaxes the best from the terroir and has led to The Landing wines gathering numerous gold medals and acclaim from critics.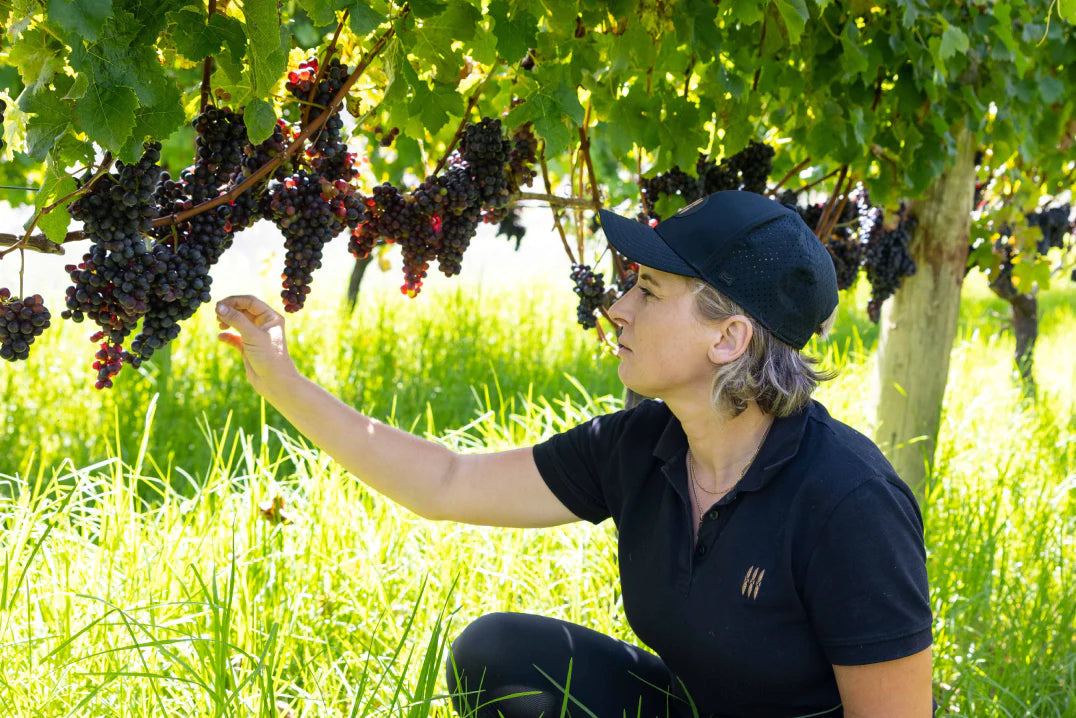 VINEYARD MANAGER
Tereza Byrne
With more than a decade of experience in horticulture and viticulture behind her, Tereza Byrne works hand-in-hand with husband Ben Byrne to nurture more than 10 grape varieties at The Landing. Originally hailing from the Czech Republic, where she worked as an accountant, she came to New Zealand in 2011 and soon became involved in winegrowing, working with Ben on their own label before joining The Landing in 2014.

Today she leads a seasonally changing team of between two and eight people. She takes a technology-led approach to vineyard management, employing under-vine mowing to minimise chemical use, while using hand-picking and leaf-plucking for a highly customised approach that gets the best from each block.

Tereza loves the challenge of winegrowing and working with constantly changing inputs like the weather and new teams of people to keep things interesting. Her own tastes in wine run to mellow aromatics like Viognier and Gewurztraminer, though she also enjoys a Chardonnay.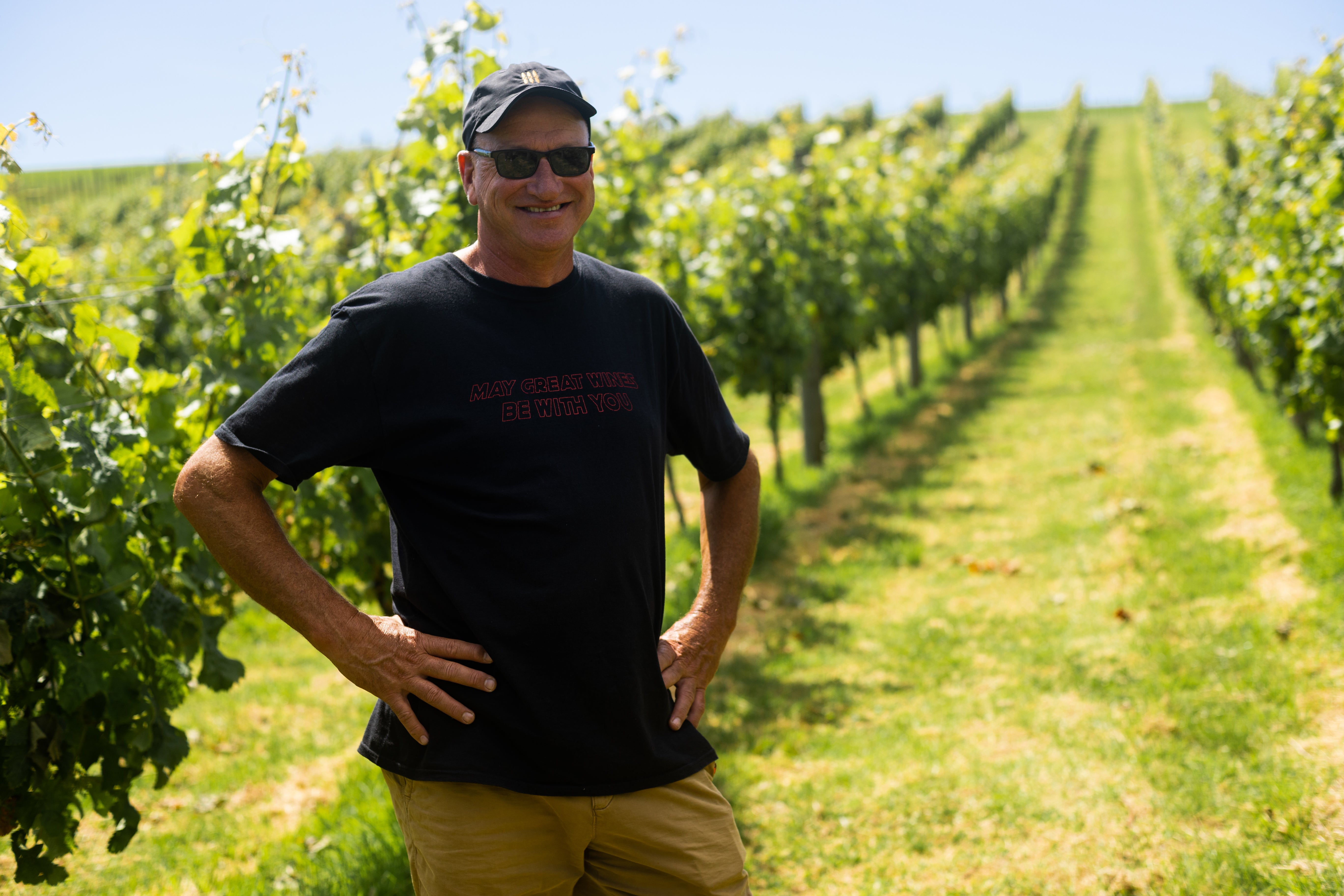 CONSULTANT WINEMAKER
Warren Gibson
One of New Zealand's top winemakers, Warren Gibson is renowned for creating wines with a true sense of place. A former New Zealand Winemaker of the Year and a highly experienced wine show judge, as well as winemaker at Trinity Hill and Bilancia Wines, Warren contributes ongoing insight and a deep understanding of terroir that help shape the unique character and flair of The Landing wine. He also co-hosts the bi-annual Weekend with the Winemakers at The Landing alongside Ben Byrne.