Join the Wine Club
Great wine, food, art, design, culture and friends are the chief pleasures of life, especially when you enjoy them in beautiful surroundings.

The Landing Wine Club aims to bring all these things together on a regular basis, and we'd love you to join us to enjoy them.

Membership of our Wine Club is year-by-year, and includes a hand-picked allocation of our wines, a discount on wine purchased above your allocation, preferential rates on luxury accommodation and charter vessel hire, priority access to The Landing Wines events in the Bay of Islands and Auckland and more.
Exclusive or priority access to our annual calendar of events, by complimentary invitation or at a members' discount for ticketed events.

10 percent members' discount on additional wines purchased through our online store or the Wine Club concierge.

A special members' rate when staying at The Hotel Britomart.

15 percent members' discount on rates when staying at The Landing Residences.

15 percent members' discount on charters of the 82' Viking luxury sportfishing yacht Ata Rangi.

A special members' rate on wine-tasting experiences at The Landing Tasting Room.

Early access to The Landing and The Madre wine releases.

Invitation to The Madre Collection release events.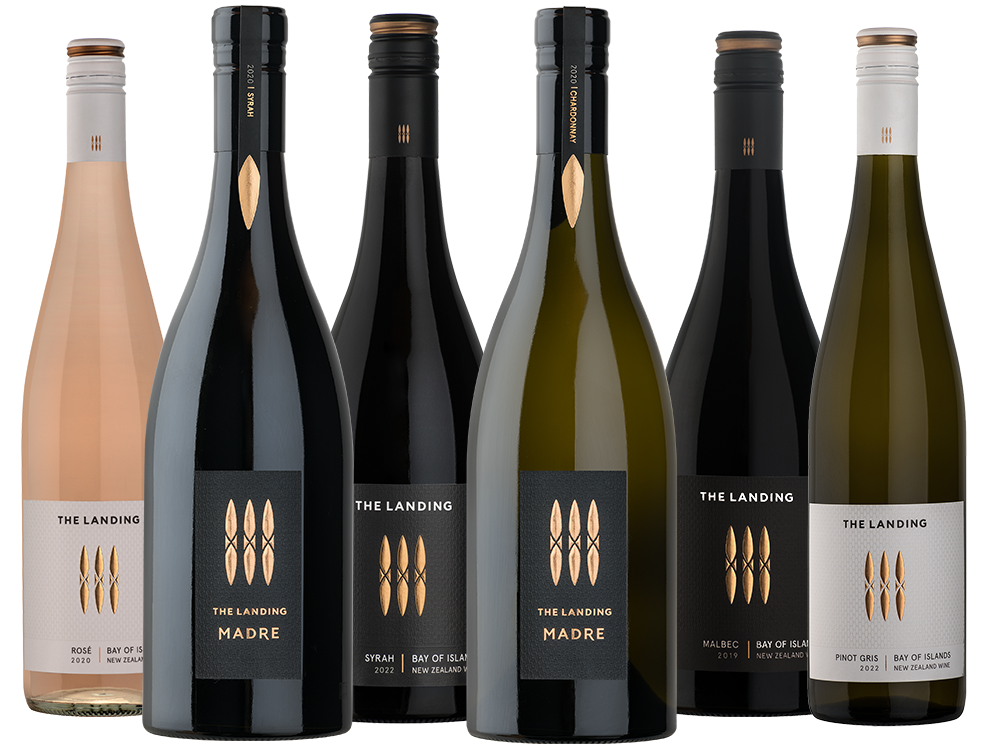 The Landing Wine
The Wine Club
24 bottles of The Landing wine, including 6 bottles from The Madre Collection, delivered to you personally as a case of 12, twice each year.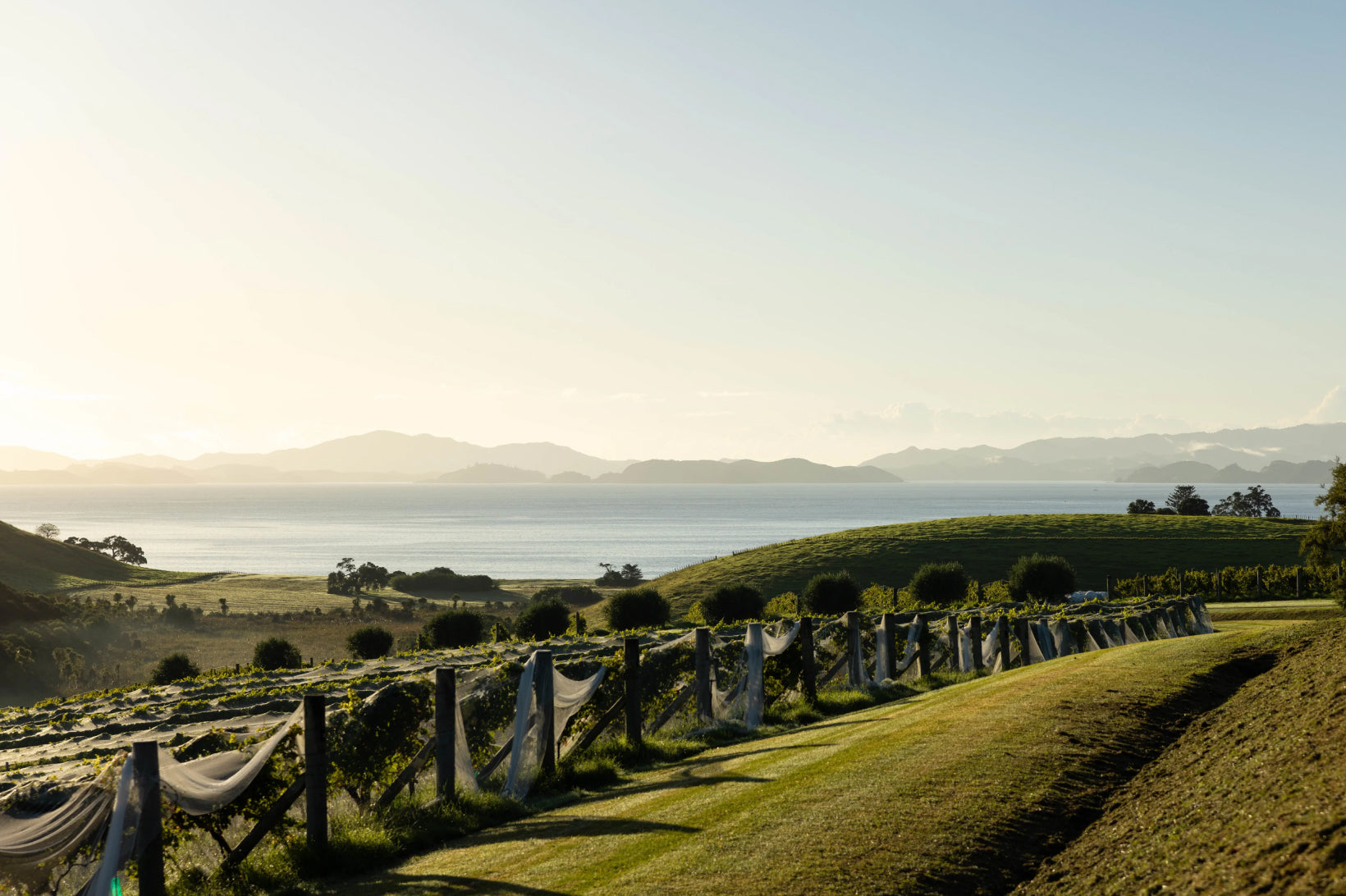 World class wines, from an extraordinary place in New Zealand
On a peninsula within New Zealand's stunning Bay Of Islands, The Landing sits in a unique sheltered microclimate – 1000 sun-drenched acres of coastal estate, ideal for grape cultivation.
LEARN MORE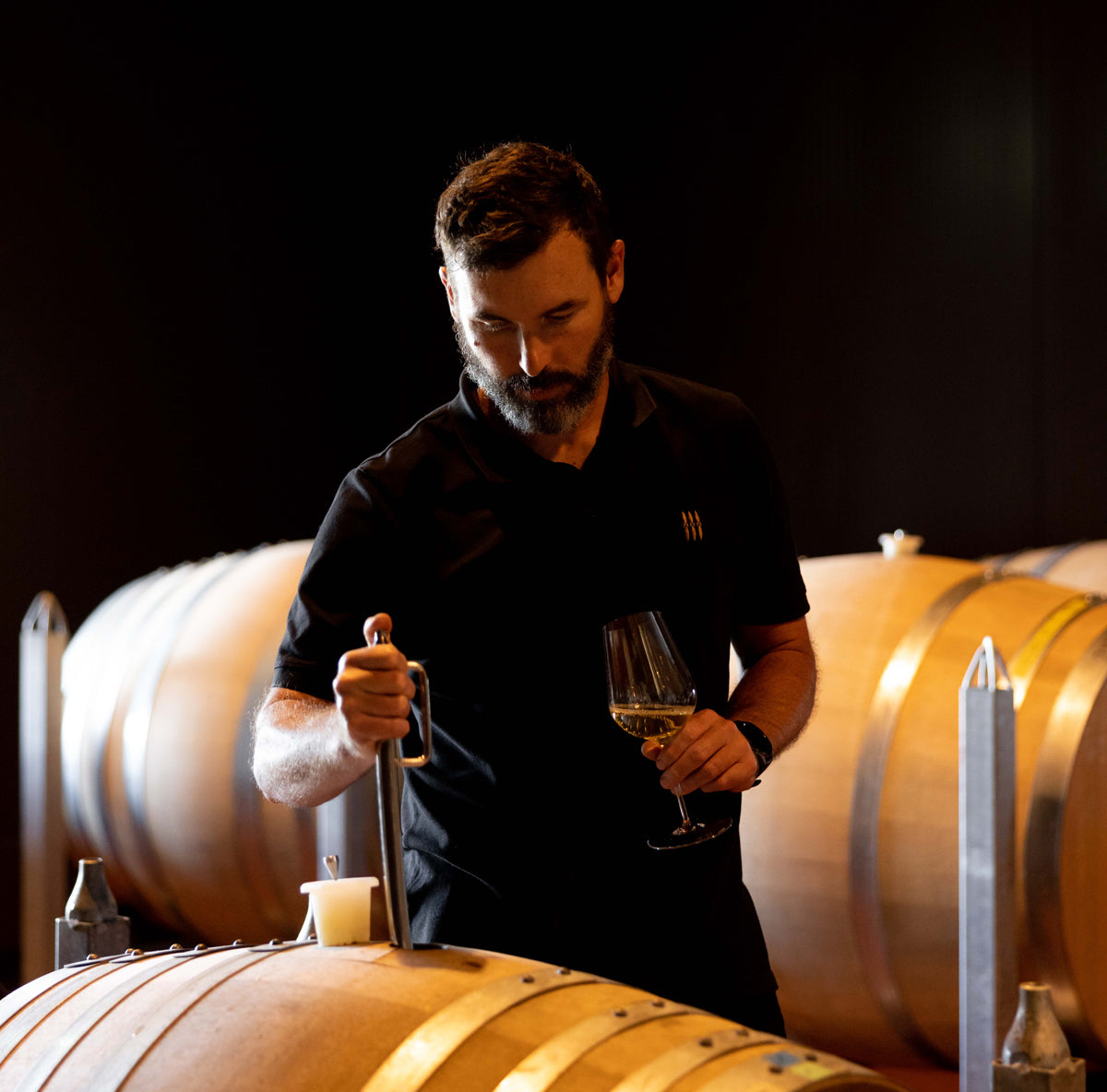 A New Benchmark
The Landing's Madre Collection of wines is only produced in exceptional vintages.

"The Madre wines are the realisation of an ambition to present the very best from this special coastal vineyard," says winemaker Ben Byrne. "These wines reflect so much hard work from all involved, past and present, and it's an honour to be part of the story."
EXPLORE MORE
What dates does the membership year run?

From 1 October to 30 September the following year, with wine shipments in March and September.

How does membership renewal work?

Your membership will roll over automatically. Three weeks before renewal, you'll receive an email to remind you of the upcoming renewal and to check that your stored credit card details and delivery details are up to date.

Can I cancel during the year and receive a refund?

Our memberships are for a full year only, paid upfront. If you wish to leave the Wine Club, please let us know when you receive notice of your automatic renewal.

Can I choose which wines I would like to receive before shipment?

No. Our cases of wine are curated by Ben our winemaker. However, if one of the bottles you've been sent isn't to your taste, let us know, and we'll replace it with another bottle of your choice to the same value.

How will I find out about events and new wine releases?

In your membership pack, you'll receive a printed calendar of events for the year, with a new calendar of events sent each year. You'll also be subscribed to our Wine Club newsletter, which will give reminders and more details on every event. You can also contact our concierge at any time to find out what's coming up or log into your members dashboard.

Can I bring a guest to events?

Event invitations are limited to members and their partners.

Can I share my discounted rates for wine, accommodation and boat hire with family or friends?

Membership discounts are for the member only and are not transferable.

Can I give a Wine Club membership as a gift?

Yes. Please contact our concierge, who will arrange a gift voucher for the membership.