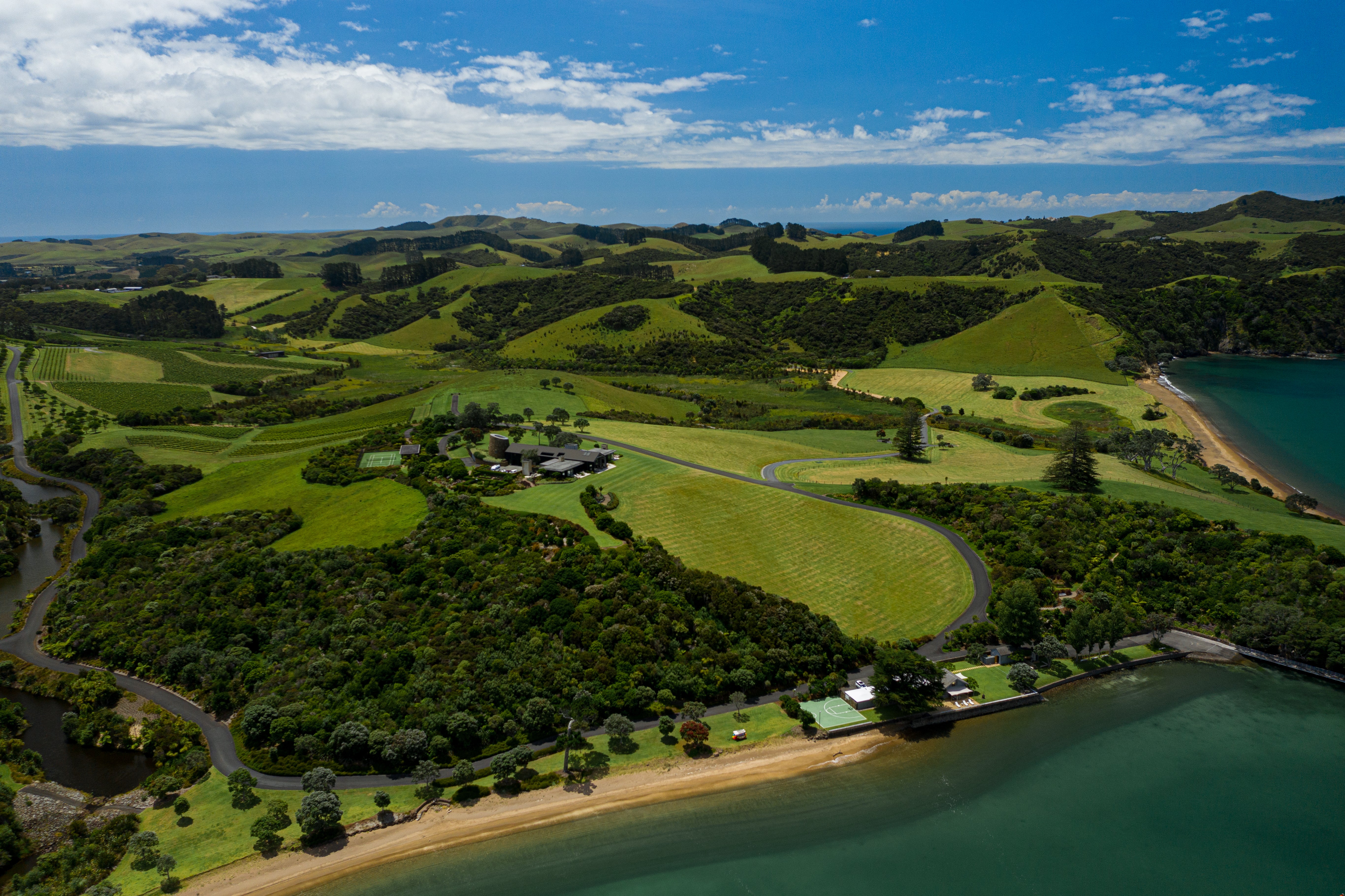 Toitū carbonzero
The Landing's vineyard and winery sits within 1000 privately-owned acres of incredible natural landscape that is home to unique native bird and animal life, as well as sites of cultural significance. These taonga (treasures) and our vineyard are at risk of damage from the effects of climate change, such as significant sea level rise, flooding and bushfires and extreme weather. For these reasons, and for the overall wellbeing of the planet, The Landing is committed to minimising our greenhouse gas emissions. In 2021, The Landing was certified as a carbonzero organisation, by Toitū Envirocare, meaning the businesses based here emit net zero greenhouse gas emissions in the course of their operation. This has been achieved through growing our own carbon sink – over 35 hectares of regenerated native forest – which currently absorbs more than three times as much carbon as our businesses emit in their operation. The Landing's businesses are also working to a programme to reduce overall emissions over time, while continuing to expand our native forest.
Read more about it in our 2021 Sustainability Report here
Read Report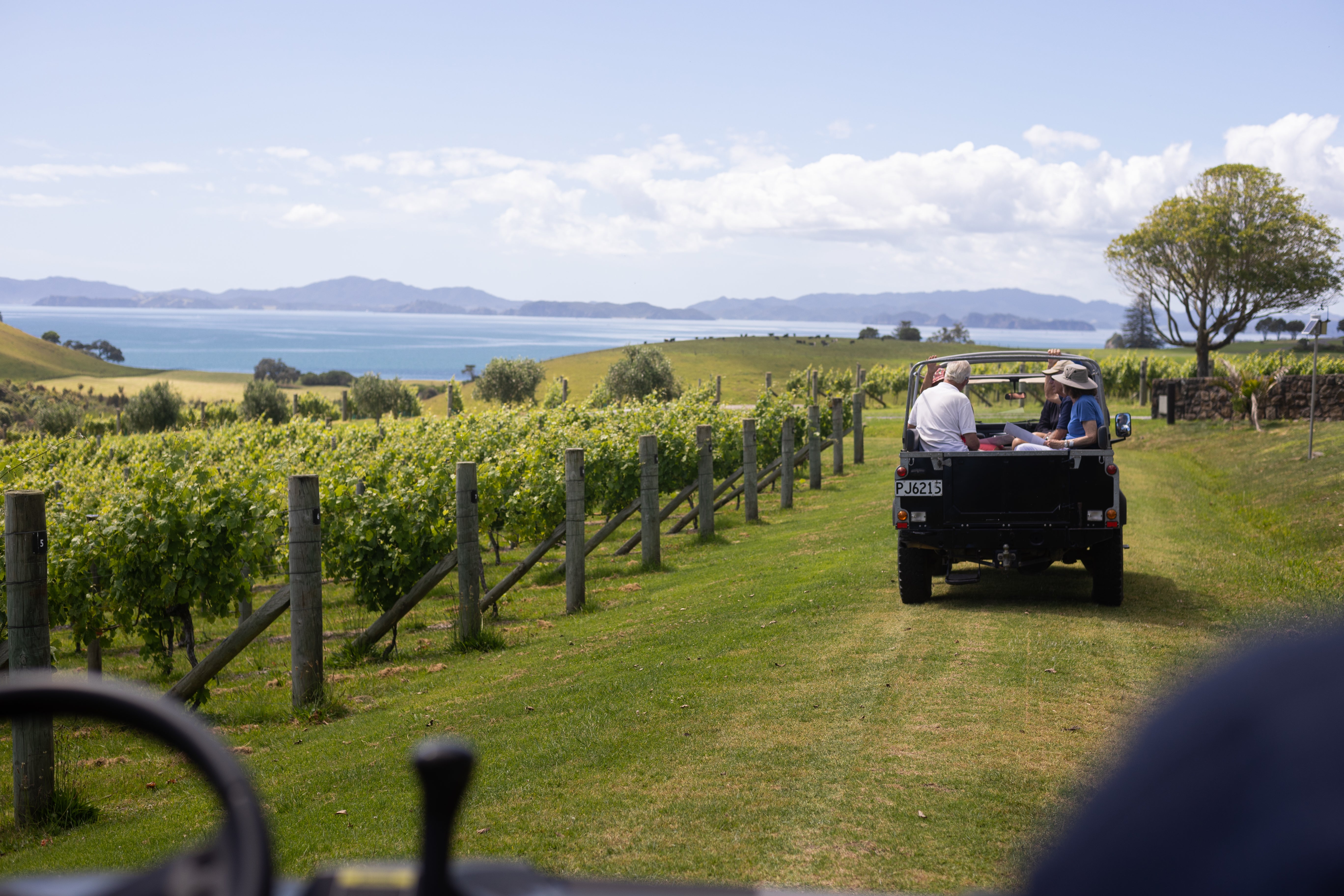 Vineyard
Our 33-acre vineyard is certified by Sustainable Winegrowing New Zealand, and managed using best practices for viticulture. We monitor and continuously look for ways to reduce our impacts in water, energy and fertiliser use, while preserving and improving air quality, soil quality and biodiversity. We invest in top-quality equipment for the longest possible lifespan, and reuse and recycle materials wherever we can.

The vineyard is dry farmed, negating the need for irrigation. This encourages the vine roots to reach deep into the clay soils for moisture increasing the flavor intensity of the grapes.
Explore Wines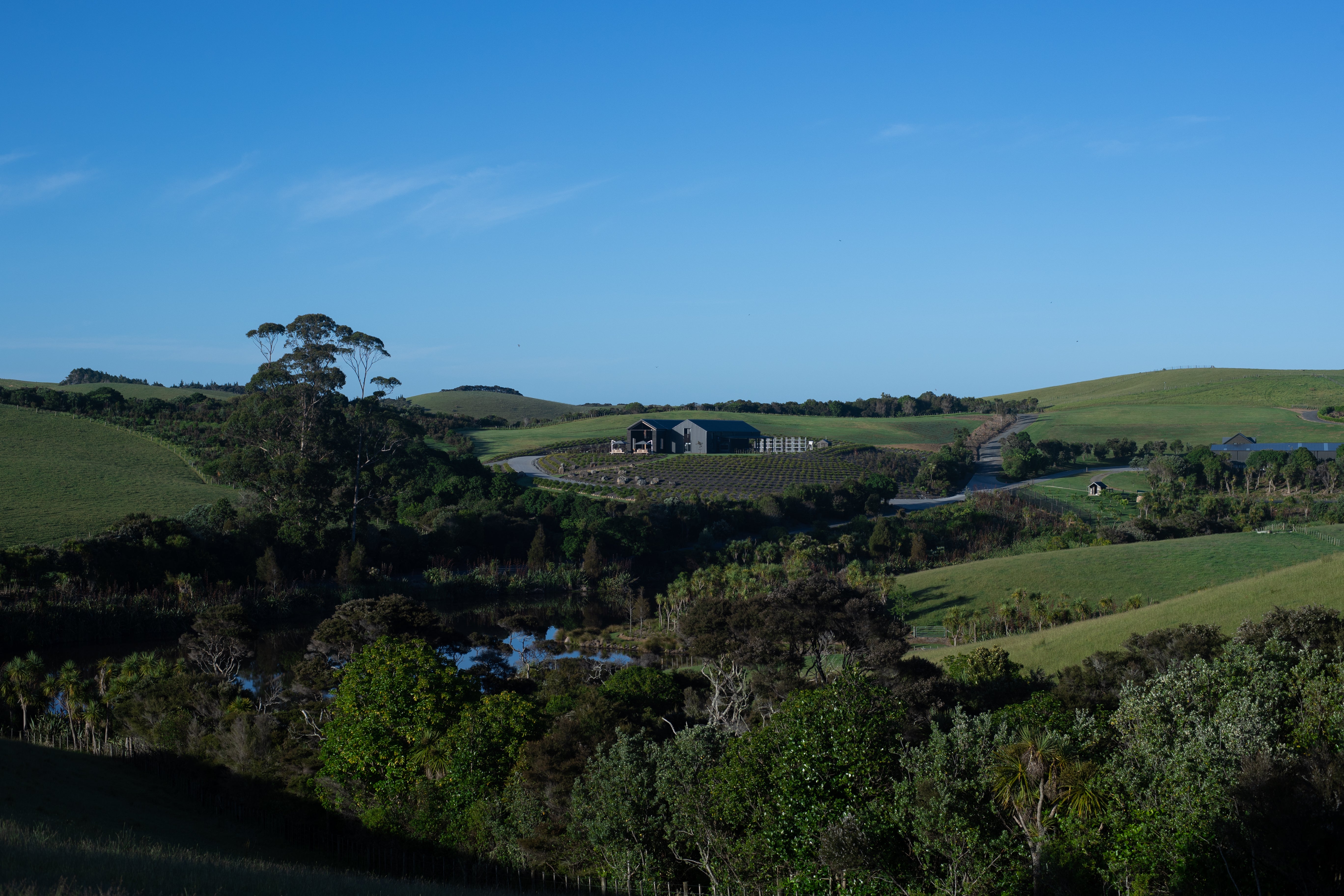 Winery
At our state-of-the-art winery, we process all fruit from our vineyard on-site, minimising transportation use and giving us direct control over the management of our sustainability systems. Designed to make the most of the sun and natural ventilation, our winery building is a sustainable home for our boutique label.
Explore Wines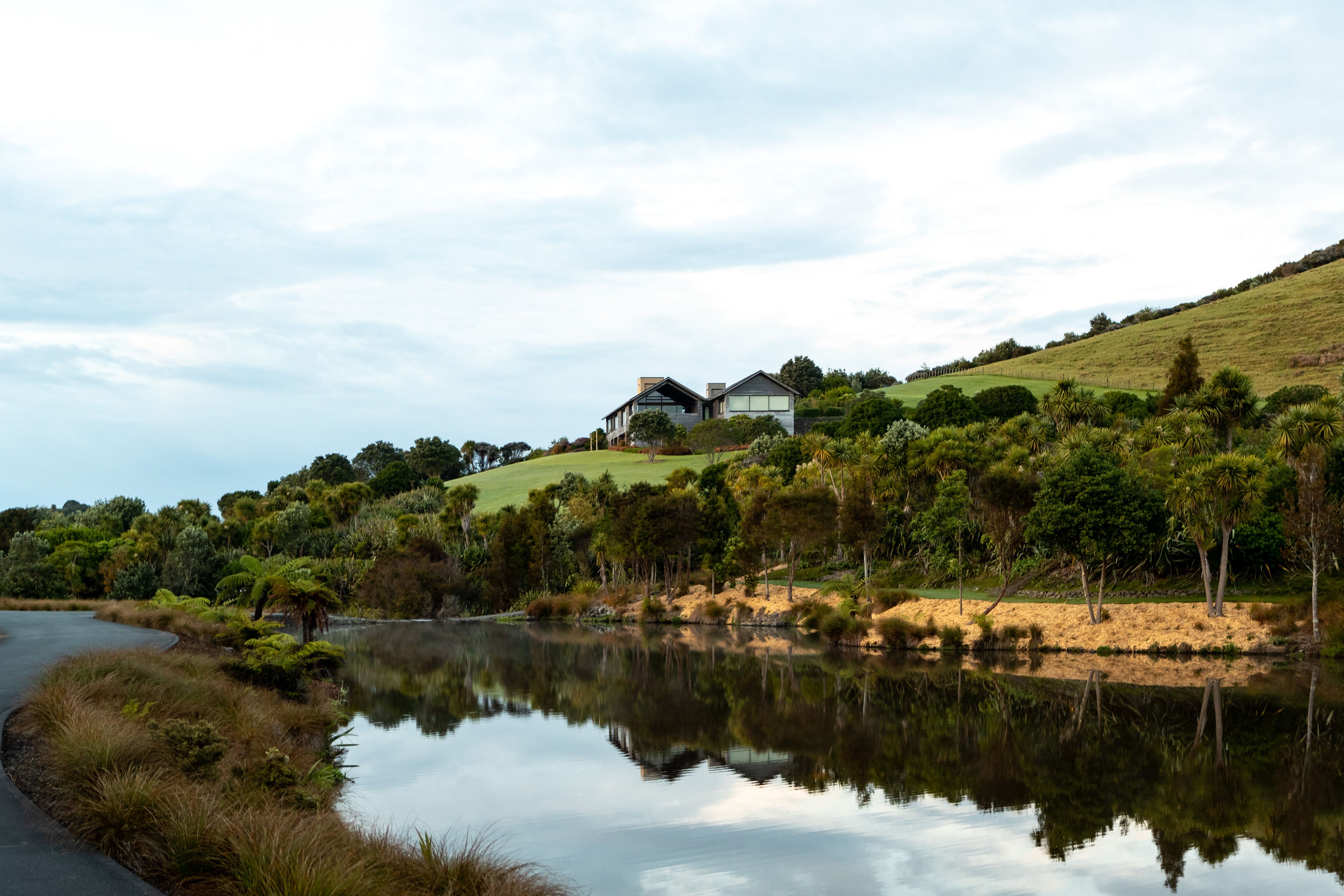 Property
Over the last 20 years, our native restoration and predator control projects have regenerated wetlands and natural bush at The Landing, attracting rich native birdlife, including one of the densest kiwi populations in the country. The four beautiful Residences nestled within the landscape are sustainably designed, making use of local timbers and field stone from the property. Archaeological and cultural tours of the property are available on request.
Explore Residences